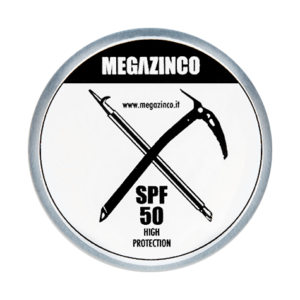 MEGAZINCO strives to become the new standard in sun protection.
I'm Umberto Ragni:
environmentalist, snowboarder, and amateur surfer.
Passionate about diving, mountaineering, climbing, biking, photography and, I can say by now, I am an old skateboarder.
I obtained my degree in pharmacy and have been enrolled in the order since 2007.
I manage multiple pharmacies with my brothers. Taking care of the health of others is for me a duty as well as a professional and moral obligation. 
Working as a pharmacist since 2007 I have sold and tested many sunscreens. The love of the great outdoors, whether it be diving in the oceans or climbing mountains has brought me to this unique opportunity to create a sunscreen that can hold up under these extreme environments. How many times have you had sunscreen burning your eyes? Waiting for a wave rubbing your eyes unable to focus. Huffing and puffing up a trail trying to read the conditions along a ridge. For the professional, likewise for the enthusiast it can be much worse than annoying, it can be dangerous. Yet I wanted this product to be safe for our sensitive skin, natural in composition, not just another plastic tube that will end up in the trash heap!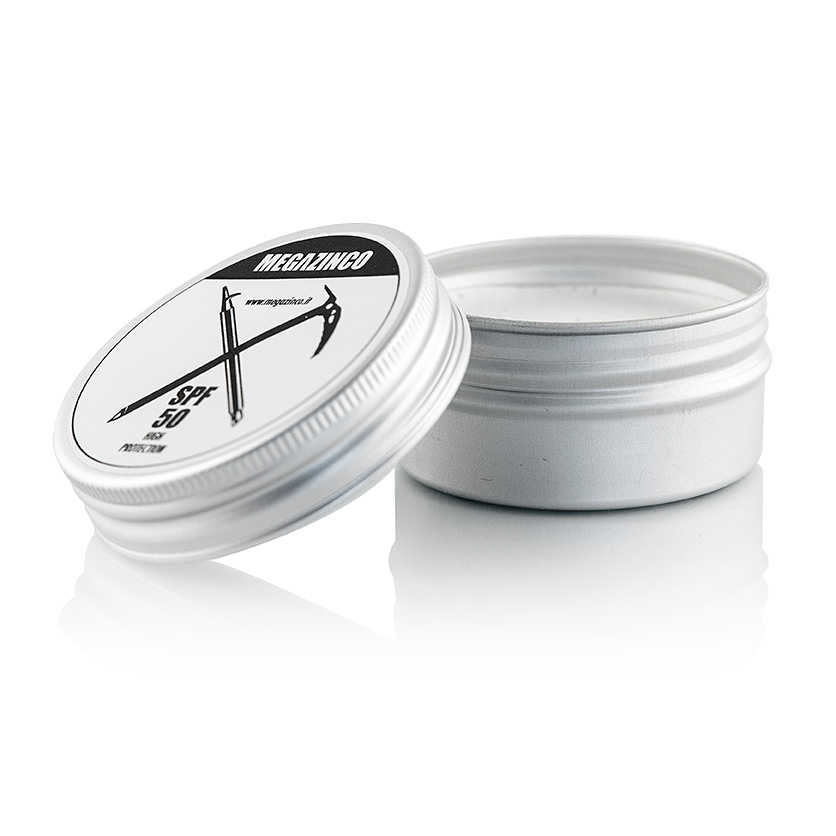 Ingredients
Megazinco is a
Spf50
certified hydrophobic cream. Hydrophobic cream means that by its morphological nature it is highly waterproof. The physical filter that characterizes its name: it is
zinc-based
. Zinc has the advantage of having a very wide spectrum of
UVA-UVB
protection, and being a physical filter, it shields the skin by "bouncing" the sun's rays and keeping the skin cool. Zinc also has a very long monograph that enhances its antiseptic and anti-redness properties as well as its safety. No more worries of applying sunscreen on a fresh scrape or a bit of road rash! perfect in any first aid kit…
The full bodied consistency of Megazinco is achieved by the most important insect wax in the world. Thanks to beeswax Megazinco is balanced to be used at both low temperatures and in the tropics. To respect the deep bond I have with nature, I have decided not to use petroleum bases. The bases I have used to create Megazinco are of plant origin and I am very proud of this!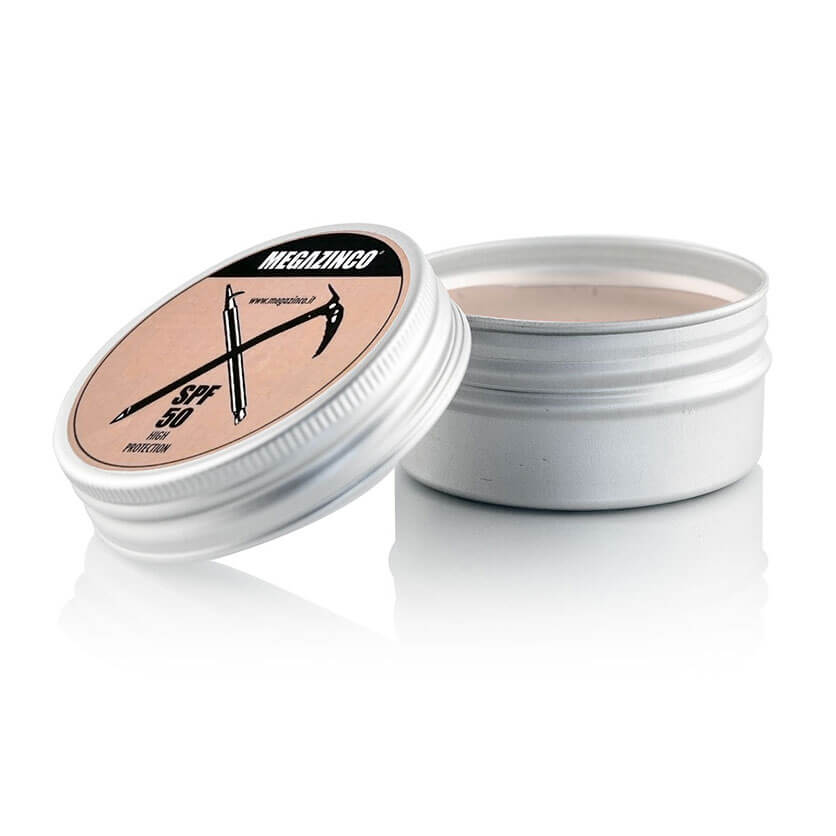 Recyclable Packaging
In striving for consistency and integrity of Megazinco I chose aluminum that is totally recyclable, and could be re-used as an useful object. The Megazinco aluminum container, once finished can be very versatile. How about a coin holder, or a safe spot for a few safety pins, or an ashtray, don't leave those butts on the beach, or on the trail! Either way at the end of its life, the most important thing is that its regenerated!
The Megazinco logo is an ice axe crossed with a half-sailor.
They are the two fundamental tools of the Sailor and the Mountaineer, symbols that protect against or help navigate the harsh environments. Megazinco like the ice axe and the half hook was created for those who work and live in the seas or in the mountains, where conditions are often extreme, where the sun shines strong, where the winds whip and howl, where one is tested to their limits!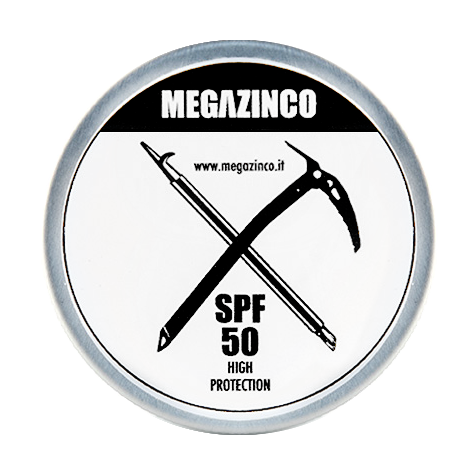 For those who work in the sun
Who is exposed to the sun and extreme weather conditions for a long time
Who does surfing
Who makes diving and water sports
Who goes by boat and lives the sea
Who does sports and sweats in the sun
Who has nevus or scars to protect
Who makes snowboard, splitboard, ski mountaineering
Who lives the mountain
Who works in the mountains
Those who love their skin and want to protect it

Those who wanna protect their tattoos from sun-rays
Megazinco also has a second function, but no less important. It is in fact a dermoprotective preparation thanks to its high concentration of Zinc Oxide.
It can be used for irritation, diaper rash (in the newborn or in the elderly), small bedsores, small burns and abrasions.
If you have forgotten MEGAZINCO in the heat under the scorching sun and have lost its normal pasty consistency, simply place it in a cool, shady place to return it to its original shape.
If you are in extreme cold situations remember that MEGAZINCO, thanks to its formula rich in plant lipids, does not fear anything. To improve the spreadability it will be sufficient to expose the metal packet to the sun or to slightly heat it in your hands or pockets.
Always apply enough to completely cover the skin to be protected
Sell Megazinco in your Outdoorsport-Shop, Surfhouse, Sport-School, Diving, Hotel, B&B or in your ASD !